Vitalik Buterin's tweet has gradually helped increase the Solana price.
SOL is trading at $9.3962, a 2.69% decrease from the last 24 hours.
Solona blockchain native token SOL fell by 15% on Thursday after Ethereum developer Vitalik Buterin tweeted support for the blockchain, which has been negatively affected by the collapse of FTX.
According to CMC statistics, SOL has risen from its low of $8.19 on Thursday to $9.50. However, the token is still 96% behind its all-time high of over $260, and Buterin's tweet has gradually increased the Solana price.
Some smart people tell me there is an earnest smart developer community in Solana, and now that the awful opportunistic money people have been washed out, the chain has a bright future.

Hard for me to tell from outside, but I hope the community gets its fair chance to thrive🦾🦾

— vitalik.eth (@VitalikButerin) December 29, 2022
Current Solana Price Index
At the time of writing, Solana is trading at $9.3962, a 2.69% decrease from the last 24 hours. And SOL has a 24-hour trade volume of $1.06B, with $367M Solana in circulation in the previous 24 hours.
When the cryptocurrency Solana began its rise in February 2021, it was less than $10 for the first time since the beginning of the year. In just one week, SOL has lost 20% of its value. This is the first time since February 2021, it is trading in the single digits. Six months later, the price of Solana surged, peaking at almost $260 per coin in November 2021.
Solana's value has declined by about 96% since then, much more than the 76% drop recorded by Bitcoin and Ethereum since their respective all-time highs in the same month.
The present decline in the value of Solana followed the December 25 realization that two of the blockchain platform's most popular and valuable NFT projects, DeGods and y00ts, would be bridged to other platforms in early 2023.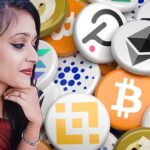 A passionate writer who  is keenly exploring crypto and Blockchain loves to know about new things and exploring what is happening in world.
Related posts