Logan Paul expresses regret to Coffeezilla and states he will take accountability.
Coffeezilla said that he intends to accept responsibility and repay the victims.
Logan Paul has come under criticism from followers in recent weeks after being accused of defrauding them with his initiative CryptoZoo. Logan hit back with a threatening video for the misinformation and unlawful recording with his management, and after the uproar, he withdrew the post and apologized to Coffeezilla.
While Coffee was planning to respond to Logan's video, he revealed a screenshot from the discord channel where Paul had called him and stated he was deleting the video and dropped the litigation threats.
Logan's Response to Coffeezilla
Logan Paul has apologized for being rash and misaligned with the true issues, and he has stated that there is no war with Coffee. He is also grateful that the issue has come to light, and he has been wanting to hold it accountable and plan for the future. He also thanked the people who believed in the project and stuck with him, and he stated that the support from people is everything to him, and he will make it right.
In response, CoffeeZilla tweeted that he is hopeful that he will take accountability and compensate the victims of the CryptoZoo.
Logan called me. He said he's deleting the two responses, and is dropping the lawsuit threats.

I believe he's making a 3rd response, which I'll be delaying my video to include. Hopefully this time he takes accountability and refunds the victims of CryptoZoo. That's what matters. https://t.co/ElKX2d9mY0

— Coffeezilla (@coffeebreak_YT) January 7, 2023
And PRIME Co-founder has taken this into consideration, as everyone is awaiting to straighten everything up and refund the victims who have suffered, as well as being cautious in the next step over the CryptoZoo.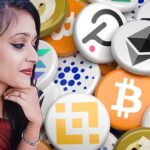 A passionate writer who  is keenly exploring crypto and Blockchain loves to know about new things and exploring what is happening in world.
Related posts