CryptoZoo is a BSC and Play-2-Earn NFT project inspired by Pokemon.
Logan Paul, a prominent American YouTuber, has become a developer and created CryptoZoo.
Logan Paul, a well-known American YouTuber, has become a developer and launched the NFT game CryptoZoo in September 2021. And now it is reveals that he recruited criminals and that the project was a scam.
And faced backlash when crypto detective Stephen Coffeezilla published three parts of a video series looking into CryptoZoo paul reacted to that through a video and also included a snapshot message sent to Coffeezilla, to Stephan Findesin inviting him onto the impulsive youtube to discuss the matter. However, according to Paul, Findisen did not respond to the invitation by email.
new video
My Response To Coffeezilla's Scam Allegations
important that you watchhttps://t.co/KbsWsXll49 pic.twitter.com/eYOHDfC2IZ

— Logan Paul (@LoganPaul) January 3, 2023
He has cleared all of Stephan Coffeezilla's allegations in this video, and he also stated that he sent a message to Coffeezilla 5 days ago. But has yet to hear back, so he posted the video yesterday on his YouTube channel in response.
How Well Does CryptoZoo Operate?
CryptoZoo is a Binance Smart Chain (BSC) Play-2-Earn (P2E) NFT project inspired by Pokemon. In this users collect, trade, and breed animals to earn $ZOO tokens. The Non-fungibles are available in the open sea as unhatched eggs, with a surprise reveal for owners if the project progresses at all.
The fixed price floor is currently at 0.285 ETH, which translates to about $340 at the current price. And it has been said that it is pricing not only in BSC's native BNB coin but also wrapped ETH available on the chain.
Paul has also remarked that the CryptoZoo is a highly fun money-making game.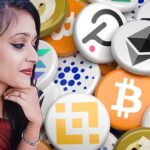 A passionate writer who  is keenly exploring crypto and Blockchain loves to know about new things and exploring what is happening in world.
Related posts