Ripple response in opposition to SEC Motion to seal.
Ripple has urged the court to refuse the motion to seal since it is critical to the case's fate.
The lawsuit between blockchain firm Ripple and the Securities and Exchange Commission (SEC) has no specific date. And the parties are receiving increased attention from interested parties. And, in particular, defense counsel James Filan has revealed that the Ripple defendants have filed their answer in opposition to the SEC's Motion to seal was filed on January 4 certain documents filed in connection with the parties cross-motions for summary judgment.
#XRPCommunity #SECGov v. #Ripple #XRP The Ripple Defendants have filed their Response in Opposition to the SEC's Motion to Seal certain documents filed in connection with the parties' Cross-Motions for Summary Judgment.https://t.co/5eljOdblxR

— James K. Filan 🇺🇸🇮🇪 126k (beware of imposters) (@FilanLaw) January 9, 2023
Ripple Reaction SEC Motion to Seal
And the Motion to Seal Summary Documents comprised of requesting the sealing of numerous information and documents, and Ripple believes that the Hinman Speech document is at the core of the SEC's legal action.
Former SEC Corporate Finance Division Director William Hinman reportedly remarked at the yahoo finance all market summit in June 2018 that Ether is not a security. And ripple feels the speech is crucial proof that will help the crypto business defend its case. However, the SEC claims that its goal overrides the public's right to view information that is unrelated to the court's summary judgment ruling.
Furthermore, it is demanded that any mention of the Hinman speech document be erased from the defendant's paper. The crypto community was outraged by this. The Motion comes just weeks after Ripple Labs submitted its final filing to the SEC on December 2. Ripple verified access to Hinman's speech document on October 21 after 18 months and six court requests. However, the papers remain classified at the SEC's request.
Defendants respectfully requested that the court deny the SEC's request to seal the identities of its fact and expert witnesses for this Ripple. And they also said that Hinman's speech documents and relevant references to these documents were included in the defendants' summary judgment papers.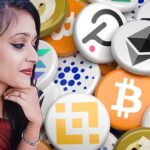 A passionate writer who  is keenly exploring crypto and Blockchain loves to know about new things and exploring what is happening in world.
Related posts