Elon Musk tweeted that the New Twitter policy will be to follow science.
He also states that questioning them is questioning science itself.
Elon Musk, the Boss of Twitter, has continued to make significant announcements since taking over the firm. Musk tweeted this morning that the new Twitter policy will be to follow science, which unavoidably includes reasoned questioning of science, and that anyone who claims that questioning them is questioning science itself cannot be considered a scientist.
New Twitter policy is to follow the science, which necessarily includes reasoned questioning of the science

— Elon Musk (@elonmusk) December 28, 2022
Trending Tweets by Elon Musk
The world is enthralled by his tweets, and he continues to tweet about firing and hiring. Most recently, on December 19, he conducted a poll on his own resignation. To that, he stressed that he would quit only after finding someone foolish enough to take the job and that he would simply run the software and servers teams.
Internet users have also left a number of comments on the post. And he also declared that he will follow the results of the poll, which eventually reached 57.5% yes. As the adage goes, be careful what you ask for because you may get it.
In addition, on Sunday, it said that it will ban accounts used to promote other accounts on specialized social media sites like Facebook, Instagram, and Mastodon. This poll is quite timely. Furthermore, Twitter has reaffirmed that users may freely share links to material on other social networking sites. It comes at a time when Musk has been chastised on Twitter for other major policy adjustments, so it's not surprising that he makes this.
And Twitter has been down for a few hours, and everyone is concerned, to the point where Musk has responded via a tweet saying it is a huge backend server architecture change deployment, and Twitter should feel faster.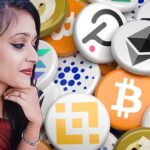 A passionate writer who  is keenly exploring crypto and Blockchain loves to know about new things and exploring what is happening in world.
Related posts